founding rabbi of KI, was the leading American Orthodox rabbi in the first half of the twentieth century, and one of the pivotal figures in Holocaust rescue efforts. In addition, he was famed as a renowned Torah scholar. While much has been written about his historic accomplishments, and he has remained world famous even decades after his passing, his Torah insights have not enjoyed the same popularity. Few of his Torah ideas are known or studied today.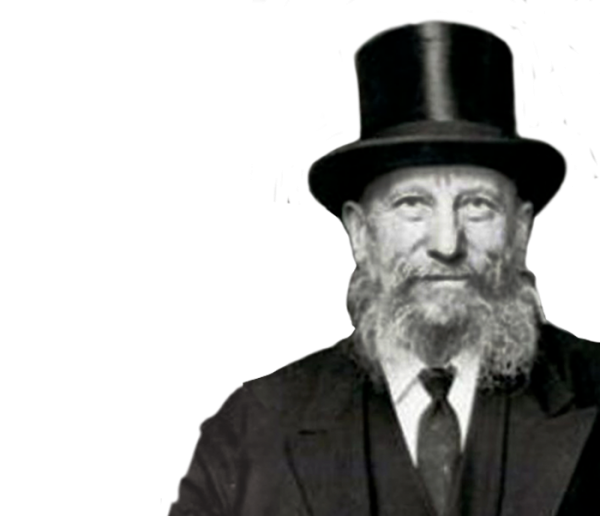 This situation is due to the format of his seforim
their esoteric subject matter and his terse writing style. Rav Silver did not organize his seforim sequentially, as most commentators do, but rather thematically. He was a pioneer of the reference seforim genre, which would grow immensely in the decades after his death with the help of modern technology. But while reading through his many references, often the reader loses the thread of Rav Silver's original approach to the subject.
Rabbi Elisha Friedman, the current rabbi of KI, has gathered some of Rav Silver's insights from various places in his seforim and written these ideas up, both in Hebrew and English, to make them more accessible.
Rav Silver relates in his work Anfei Erez, that in the year 5674 (1913-1914) when he visited his former teacher, Rav Meir Simcha of Dvinsk,
לשון הפסוק בדברים פרק יז:ו עַל פִּי שְׁנַיִם עֵדִים אוֹ שְׁלֹשָׁה עֵדִים יוּמַת הַמֵּת לֹא יוּמַת עַל פִּי עֵד אֶחָד: אך בדברים פרק יט:טו לשון
,(:נחלקו הראשונים בדינו של נר המנורה שכבה קודם זמנו, שאיתא ע"ז בגמ' (מנחות פ אמר רבי יוחנן אמר רבי נר שכבתה נידשן השמן נידשנה הפתילה
ידוע ומפורסם ההלכה שמצטער פטור מן הסוכה (סוכה כו.), והרמ"א הוסיף מהירושלמי (תרלט:ז) שהיושב בסוכה כשהוא מצטער נקרא הדיוט. וכתבו התוס' (שם) שטעמו של דבר
איתא בילקוט שמעוני (שיר השירים רמז תתקפח) בדרשה על שם מקום העקדה "ארץ המוריה", דבר אחר מוריה תמורה, אברהם נעשה כהן גדול תמורת שם בן
Rav Silver relates in his work Anfei Erez, that in the year 5674 (1913-1914) when he visited his former teacher, Rav Meir Simcha of Dvinsk,
לשון הפסוק בדברים פרק יז:ו עַל פִּי שְׁנַיִם עֵדִים אוֹ שְׁלֹשָׁה עֵדִים יוּמַת הַמֵּת לֹא יוּמַת עַל פִּי עֵד אֶחָד: אך בדברים פרק יט:טו לשון
The Gemara (Menachos 88b) rules in a case where a Menorah candle in the Beis Hamikdash burned out early, as follows: אמר רבי יוחנן אמר
,(:נחלקו הראשונים בדינו של נר המנורה שכבה קודם זמנו, שאיתא ע"ז בגמ' (מנחות פ אמר רבי יוחנן אמר רבי נר שכבתה נידשן השמן נידשנה הפתילה
There is a well-known halacha that one who is uncomfortable sitting in the Succah is exempt from it, מצטער פטור מן הסוכה (Succah 26a). The
ידוע ומפורסם ההלכה שמצטער פטור מן הסוכה (סוכה כו.), והרמ"א הוסיף מהירושלמי (תרלט:ז) שהיושב בסוכה כשהוא מצטער נקרא הדיוט. וכתבו התוס' (שם) שטעמו של דבר
The Midrashim suggest an unusual transformation occurred to Avraham during Akeidas Yitzchak. In the Torah (Bereishis 22:2) Avraham is told to bring Yitzchak to the
איתא בילקוט שמעוני (שיר השירים רמז תתקפח) בדרשה על שם מקום העקדה "ארץ המוריה", דבר אחר מוריה תמורה, אברהם נעשה כהן גדול תמורת שם בן